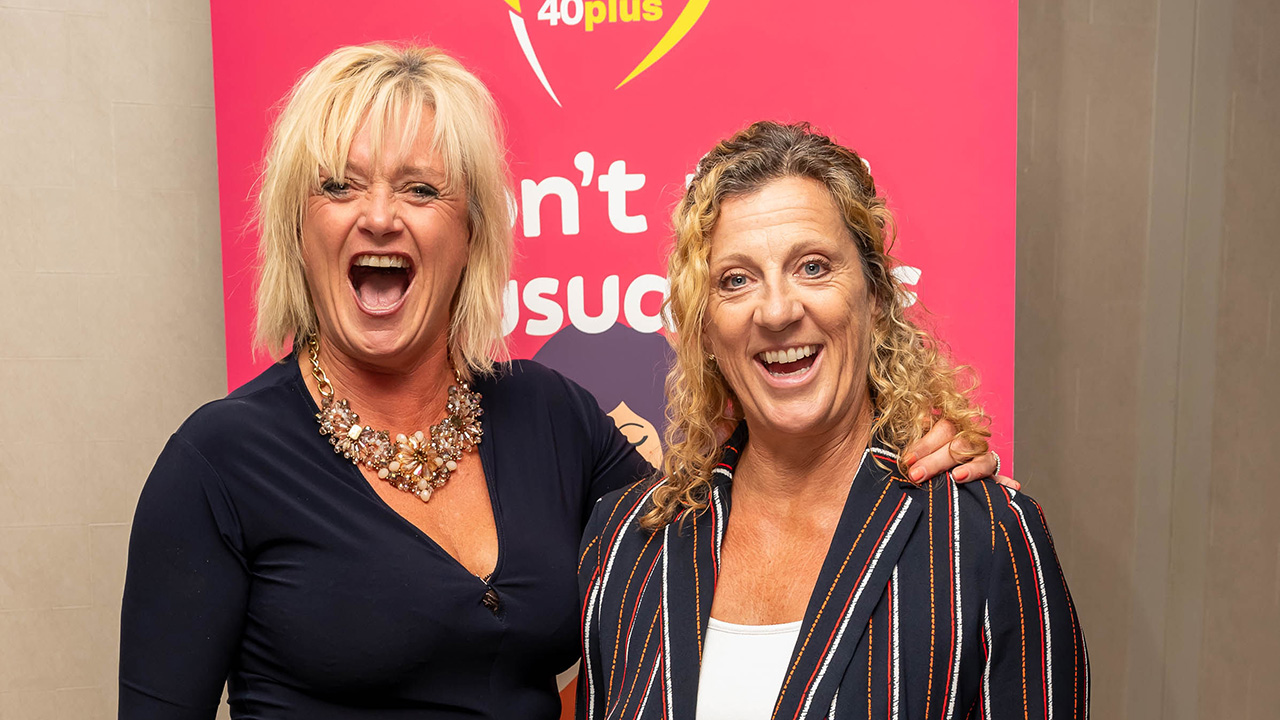 A Night to Remember: When Sally Gunnell Graced Our Menopause Day Celebration
Oct 19, 2023
Last night was one for the books, a milestone I couldn't be prouder of.
We celebrated World Menopause Day in style, with none other than the Olympic Gold Champion Sally Gunnell sharing her wisdom and inspiration with us.
The evening kicked off with the spellbinding music of Alex on electric violin 🎻, setting the tone while everyone mingled over drinks provided by Accuro Jersey. You could feel the sense of community in the room—women and allies coming together to talk openly about menopause and health.
After welcoming everyone, Dr. Neil MacLachlan explored a much-needed discussion about why women experience varied menopausal symptoms, highlighting the central theme of cardiovascular disease for IMS 2023.
Dinner came next, a pause that gave us a chance to digest not just the delicious food but also the powerful messages we'd heard. I took the opportunity to express my heartfelt gratitude to our sponsors, who made this empowering evening possible.
Then, Phil McIlwraith, Jersey Branch Manager of Kleinwort Hambros, took to the stage. He gave a rousing endorsement of how crucial it is to support women, especially during menopause, before introducing our headline act: Sally Gunnell.
Sally's story is like a page-turner you can't put down. She started as a farmer's daughter from Essex with a dream—her eyes set on the same glory she saw when Daly Thompson stood atop the Olympic podium. But the journey was far from smooth. She told us about her initial years of training, clouded by self-doubt and insecurities. She felt like she was constantly racing against her own heroes, so much so that she would feel the need to apologise to them when she won!
It was a mindset that even cost her a World Championship. She looked at her competitors and thought, "They are doing better than me." That flicker of self-doubt was all it took to derail her.
But Sally is a fighter, a relentless spirit. She spoke about the subsequent four years of mental training, working with a performance coach, a practice now considered standard. By the time she hit the tracks in Barcelona, she was unstoppable. Mentally, she was stronger than she had ever been, almost dismissive of her competitors because she knew she could beat them. And beat them, she did.
That race was transformative. As she left the blocks, she went into what we now understand as "the zone." She ran not against her competitors but her own limits. Her only race was against herself, and belief was her driving force.
Sally's parting words were a rallying cry: "Can't is not in the vocabulary." Oh, how true! Her words of empowerment felt like a soulful embrace, and I was even honoured to be dubbed a "powerful force" by her. I've never felt so believed in.
As the evening wrapped up, a sense of gratitude and awe washed over me, and I knew we were all walking away richer in spirit and wisdom.
Thank you, everyone, for making this an unforgettable night.
Feeling inspired? Want to keep this momentum going? Our Menopause Mission course starts on November 8th. Take Sally's advice to heart: Believe that you can achieve, and you will. Join us and let's make the impossible, possible.
Till next time,
Trudi 💫
Don't miss a beat!
Stay up to date with our news and insights.
We hate SPAM. We will never sell your information, for any reason.