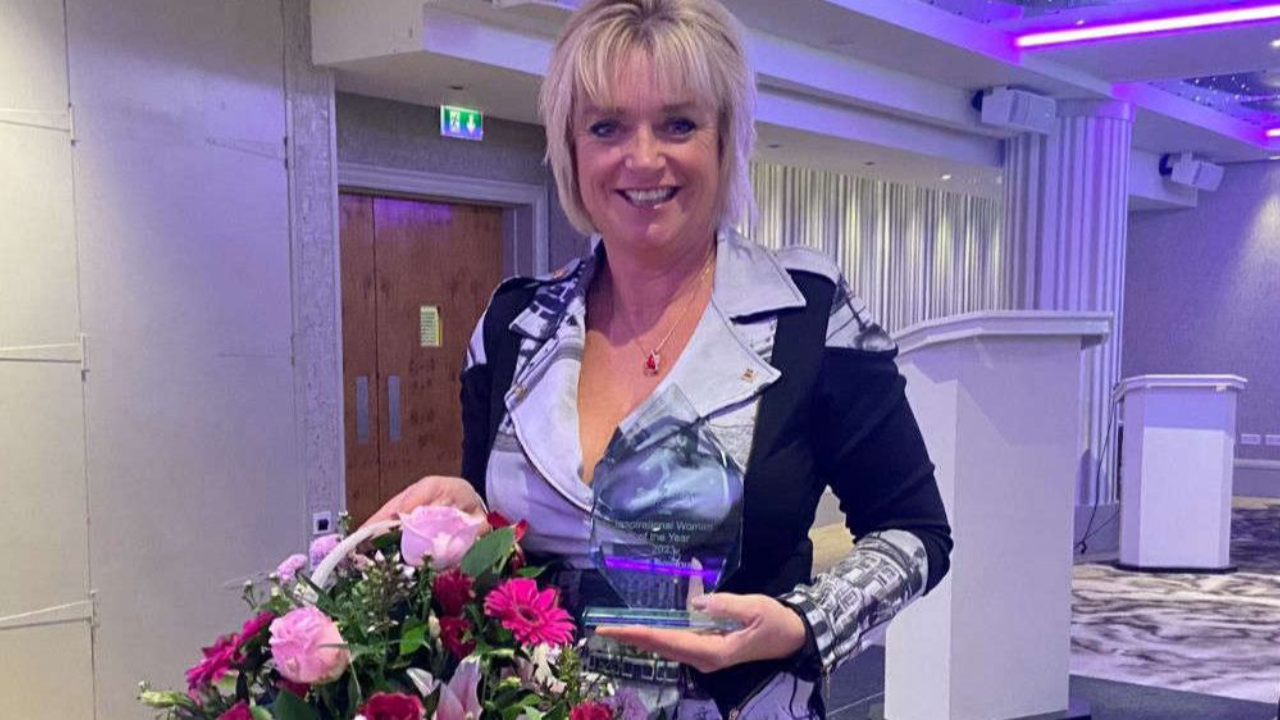 Menopause Coach Wins Woman Of The Year
Mar 10, 2023
First published in by Channel 103
Trudi Roscouet, founder of Vitality40Plus, is Jersey's Inspirational Woman of the Year 2023.
Trudi has been awarded by Jersey Women's Refuge and Soroptimist International for her work in helping women with menopause.
The life coach was diagnosed herself at 50, when she was heading to Spain to start a new life.
During the Covid-19 lockdown, wanting to find out why menopause affects women's bodies negatively, she began exploring how to help women going through the same thing.
"It was at that time that I couldn't lose weight, I wasn't sleeping very well... I then literally studied and worked out, firstly, how women could lose weight, gain more confidence in themselves and devised a plan for that."
Vitality40Plus has a forum for women to voice their concerns in a safe place. It also provides people with bookmark checklists which can help to spot the signs of menopause.
The Woman of the Year winner says education about menopause is really important.
"Menopause does not have an age, and should not have an age. I've worked with one of my clients that's 33 who's going through the menopause.
There are many female health conditions like PMDD, POI and endometriosis that all can lead into early or surgical menopause."
Elsewhere, Jersey's politicians are marking International Women's Day by highlighting the now record representation of female voices within the States Assembly.
All three leadership roles within the States are held by women. This includes the Greffe, the Chief Executive and the Chief Minister.
Deputy Kristina Moore is the island's first-ever female Chief Minister and runs a Council of Ministers which consists of more than 50% women.
In online videos, the Chief Minister says that gender is not a barrier to success in Jersey.
"My message is, please don't compromise your dreams. Work hard and go for it because you can succeed."
Home Affairs Minister, Deputy Helen Miles says equality is having the same ladder to climb, equity is recognising not everyone can climb in the same way.
"My role is to make choices to protect our community, it doesn't matter who you are, what you look like or where you come from - everyone in Jersey is deserving of the same opportunities."
Deputy Rob Ward of Reform Jersey says men should play their part in achieving equity in the island.
"Gender inequality is not a female issue, it's a social and economic imperative - it's a human rights issue.
We will not have genuine equity until the forced barriers to women's progression are removed and every woman and girl can walk home alone.
As men, we need to advocate and educate for this change."
Don't miss a beat!
Stay up to date with our news and insights.
We hate SPAM. We will never sell your information, for any reason.